Dental Implants in Malvern, PA
If You're Looking to Have a Dental Implant Procedure in Malvern, PA, Call Smile Exchange - Malvern.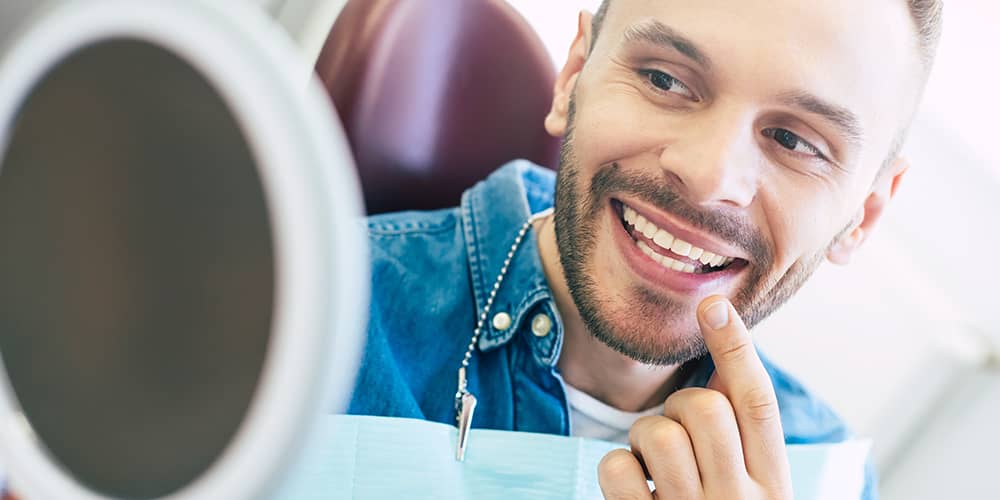 Dental implants are a great way to replace missing teeth and provide a fixed solution to having removable partial or complete dentures. Dental implants provide excellent support and stability for these dental appliances.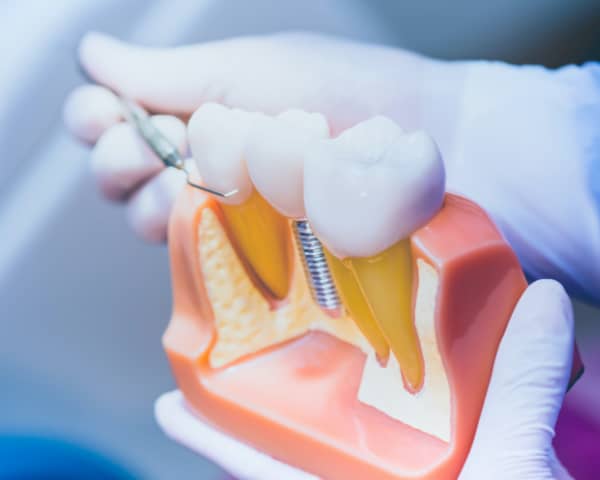 The implants themselves are artificial tooth roots anchored in the gum or jawbone, on which replacement teeth are permanently secured. The teeth attached to implants are very natural looking and often enhance or restore your smile! Dental implants are stable and durable and will last many years, but on occasion, they will have to be re-tightened or replaced due to normal wear at our Malvern, PA office.
Common reasons for a dental implant procedure:
Replace one or more missing teeth without affecting adjacent teeth
Resolve joint pain or bite problems caused by teeth shifting into missing tooth space
Restore a patient's confident smile
Restore chewing, speech, and digestion
Restore or enhance facial tissues
Support a bridge or denture, making them more secure and comfortable
There are various types of dental implant procedures, in our Malvern, PA office we provide the following implant procedures.
Warning
: Undefined array key "Dental Implants" in
/app/web/app/themes/master/views/templates/page-service-implants.php
on line
63
Fatal error
: Uncaught TypeError: in_array(): Argument #2 ($haystack) must be of type array, null given in /app/web/app/themes/master/views/templates/page-service-implants.php:63 Stack trace: #0 /app/web/app/themes/master/views/templates/page-service-implants.php(63): in_array() #1 /app/web/app/themes/malvern.smileexchange.com/templates/page-service-implants.php(2): include('...') #2 /app/web/wp/wp-includes/template-loader.php(106): include('...') #3 /app/web/wp/wp-blog-header.php(19): require_once('...') #4 /app/web/index.php(6): require('...') #5 {main} thrown in
/app/web/app/themes/master/views/templates/page-service-implants.php
on line
63